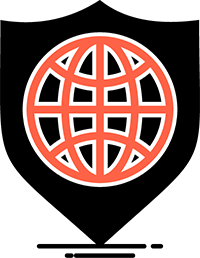 25-year workmanship warranty
Your roof is your home's first line of defence. Even a small leak can create expensive damages.
Over time, your roof may be damaged by the elements. Paying attention to these danger signals may protect your wallet as well as your home. We have developed a list of the top 7 ways you can check your roof for damage.
FREE
NO OBLIGATION
ROOF INSPECTION & ESTIMATE
WHAT OUR ROOFING ESTIMATES INCLUDE:
Visit to the site
Friendly hello
Thorough roof check
Products & pricing
Timelines
Proud To Use
Atlantic Roll Forming
You're only as good as the work you do and the supplies you use. That's why Pro Roofing insists on Atlantic Roll Forming for our metal roof installations.
Pro Roofing is proud to use Atlantic Roll Forming products for metal roofing. They are committed to manufacturing and supplying high-quality metal roofing and cladding, resulting in superior products that are backed by a 50-year Warranty.
Atlantic Roll Forming's metal roofing and cladding manufacturing facility is located in New Brunswick, Canada. Their modern roofing and cladding roll forming machinery is operated by fully trained technicians. Their facility is fully automated and equipped with European technology. Their operations are controlled by an advanced programmable logic controller guaranteeing optimal quality and precision.
Here at Pro Roofing, we believe in going above and beyond. Atlantic Roll Forming meets us there by offering heavier gauge metal roofing and cladding systems that exceed all steel roofing and cladding requirements. From structural enhancements to distinctive elegance for all types and styles of buildings, they are becoming the manufacturer of choice for homeowners, retailers, architects, and engineers.
Working with Atlantic Roll Forming gives Pro Roofing the opportunity to offer our clients the best metal roofing products, made locally, with elegant and tough designs. They understand the elements here in The Maritimes and give you peace of mind with a 50-year transferable warranty.