We could talk about ourselves all day, but what is really important is
How long your roof will last is determined by its installation.

25-year workmanship warranty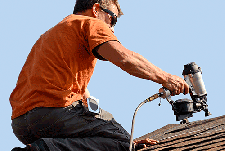 Roof Repairs
Regular wear & tear, the elements & poor installation can cause your roof to be damaged. Your roof is your home's last line of defence. It is crucial to spot damages at an early stage so our team of professionals can take action right away.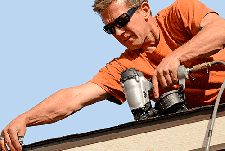 Roof Replacements
A long-lasting roof is less about the materials used and more about the installation itself. Our team of professional roofers follow industry-leading systems during each replacement. Each shingle is precisely installed so your roof lasts longer than ever.
FREE
NO OBLIGATION
ROOF INSPECTION & ESTIMATE
What Our Roofing Estimates Include:
Visit to the site
Friendly hello
Thorough roof check
Products & pricing
Timelines