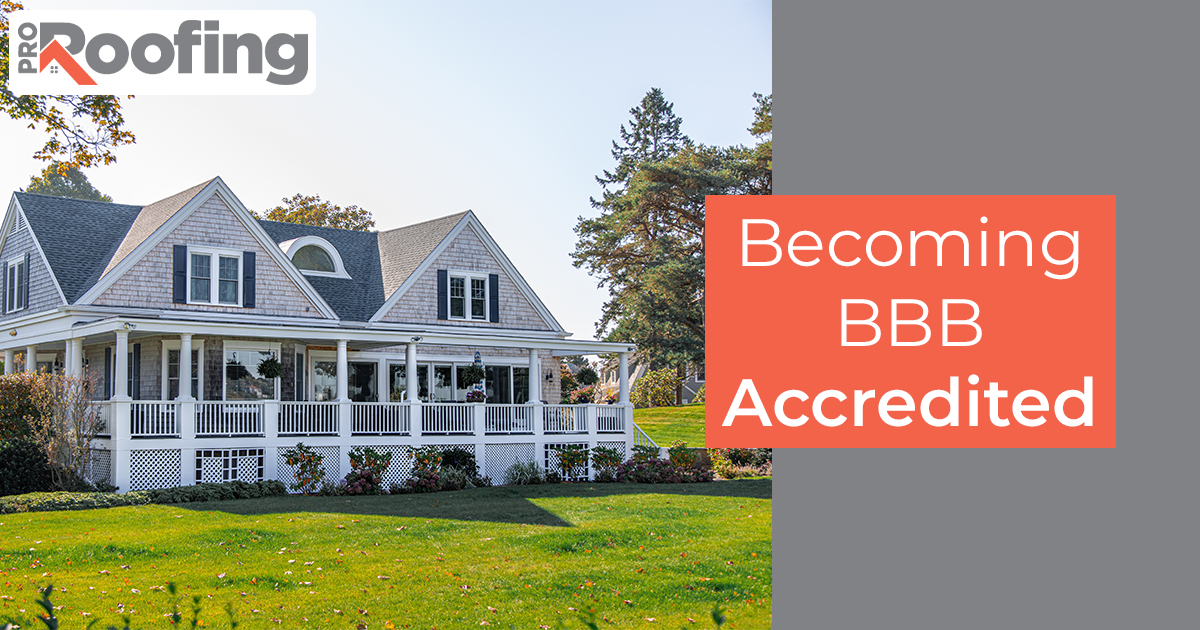 When you see that a business is accredited by the Better Business Bureau, what does that mean? For over 100 years, the Better Business Bureau has been helping people find businesses and charities they can trust. While they do report on ALL businesses, businesses wanting accreditation have to adhere to the BBB Standards for Trust. That means any accredited business that you deal with holds itself to a higher standard.
Finding the right business can be difficult. While social media reviews can be helpful, having the added benefit of knowing that the business you want to deal with has been accredited and follows the rules and standards put forth by BBB, can give you the peace of mind you need.
Do you have questions about Pro Roofing? Or maybe you need help with your roof. Let us know. We'd love to help.
Ready to book your roofer?
Contact us today!