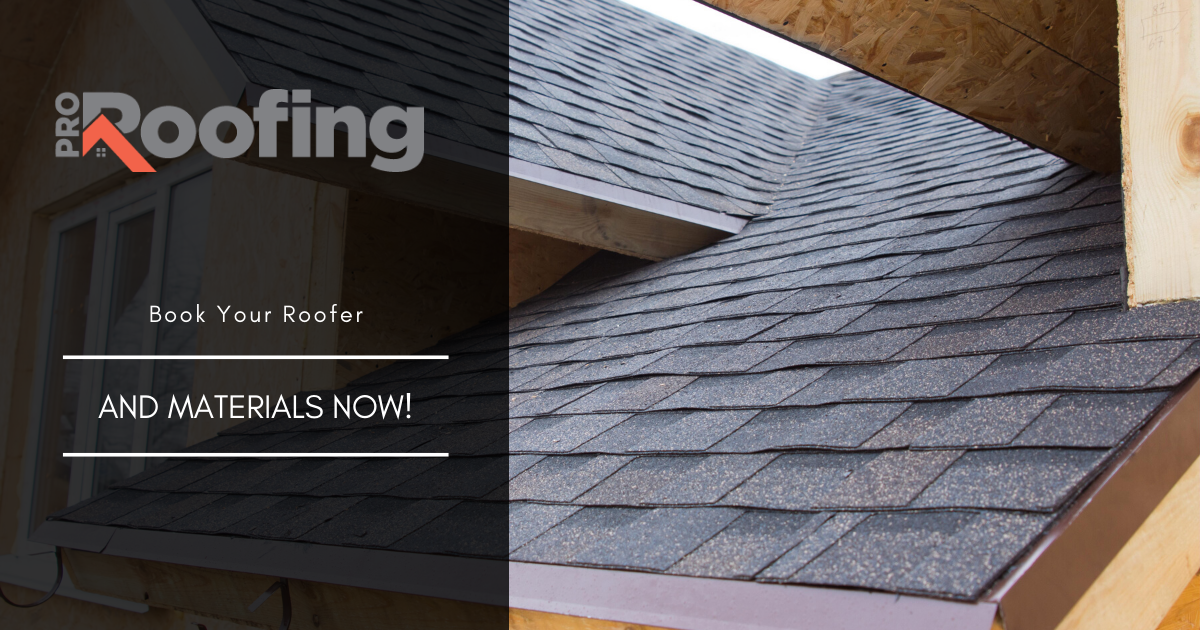 The 21st of March marked the first day of spring, which means we are inching ever closer to the summer, which is peak roofing season. If you've been considering having your roof replaced, or repaired, now is the time to book.
Considering our current global situation, there is a possibility that our local suppliers may not be able to get the product in if borders are closed. By booking Pro Roofing now and ordering your material, it will get reserved and the price locked in. Once it arrives, you can have the material stored at the supplier, with us, or we can have it delivered to you!
If everything goes as planned and your materials arrive on time, you've still guaranteed yourself the best possible price at the time most convenient for you. You can plan your vacations and weekend getaways and know that your roof will be taken care of.
Allow yourself the benefits of convenience, and price all while giving you and your family the home they deserve.
Ready to book your roofer?
Contact us today!