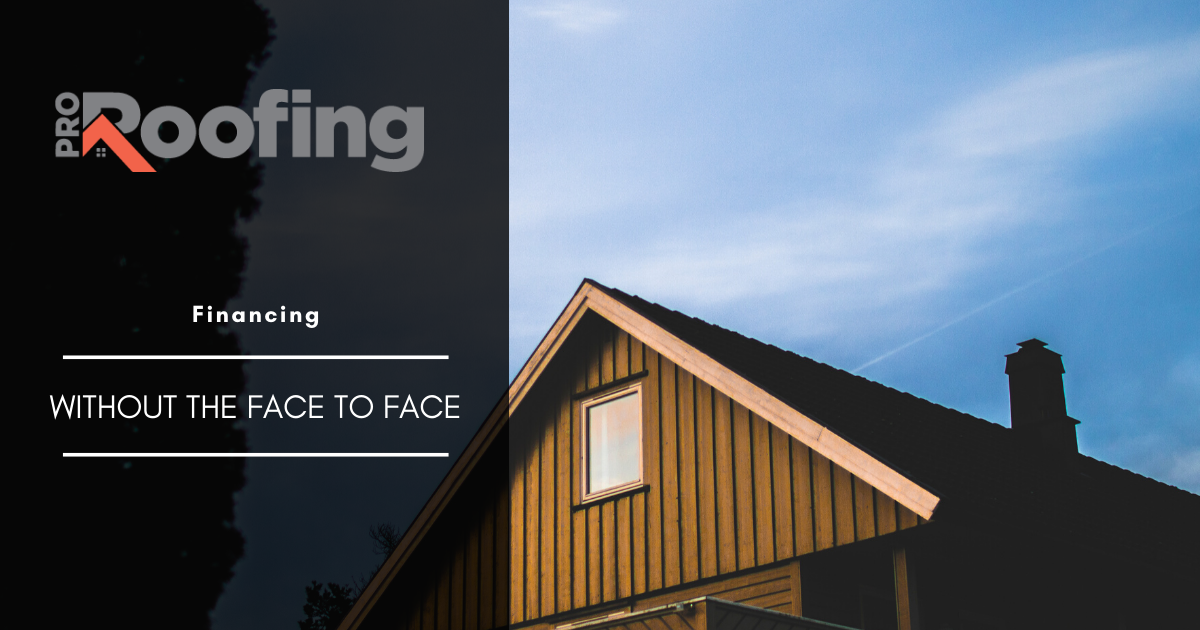 Does getting roof work done seem overwhelming and difficult? The idea of replacing or fixing a roof can seem like a gigantic undertaking. And while we can tell you it's not an easy job, we can make it as stress-free as possible for you and your family.
At Pro Roofing we believe in ease of doing business, and in that spirit, we've built a process that from beginning to end can be done without having to meet face to face. From our financing partnership with Snap Financial, our credit card processing, and taking care of all ordering and invoicing on your behalf, you can organize a roof repair or replacement without ever leaving your home.
When dealing with roof work, we never need access to the inside of your home. We can inspect your roof for damage to help decide if we are doing a repair or a replacement. If you choose to use our financing through Snap Financial, your application is done online. If you choose to pay by a current credit card, we can take your information over the phone! Through the relationships we've made with local suppliers, we take care of ordering and invoicing for materials for you.
We understand that a long-lasting roof is equal parts materials used and the installation itself. Our team of professional roofers follows industry-leading systems during each replacement. Each shingle is precisely installed so your roof lasts longer than ever.
Get it done right with Pro Roofing.
want to learn more?
Contact us today!