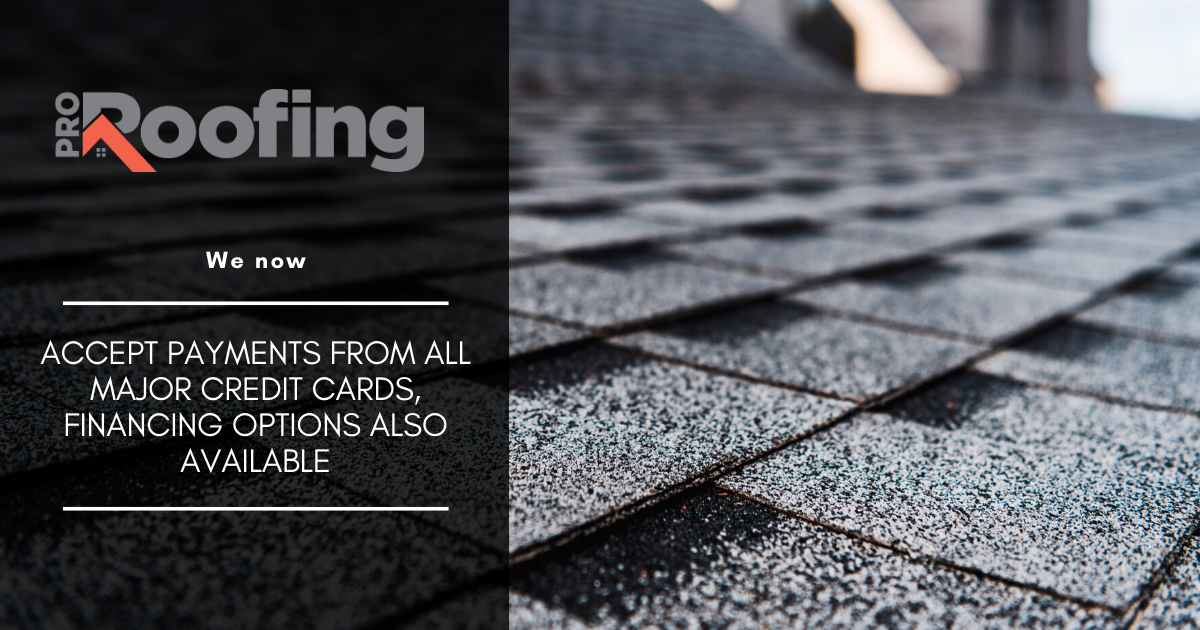 PRO ROOFING ANNOUNCES NEW PAYMENT OPTIONS
Payments can be made by credit card, financing options available
March 4, 2020: Moncton, NB — Pro Roofing is proud to announce new payment options for all of its amazing clients! Payments owing can now be made via credit card, making the Pro Roofing experience even more simple! 
At the same time, Pro Roofing is also very excited to announce that we offer financing through a partnership with Snap Financial! Payment plans, fantastic interest rates, and easy to make payments are all part of the package!  
"We know we offer a professional service, and adding the ability to make payments via credit card, and offer financing puts us in a position to take care of clients more efficiently!"
– Corey Babineau, owner
If you're in the market for a new roof or need repairs done, Pro Roofing is your number once choice in South-Eastern New Brunswick!
want to learn more?
Contact us today!