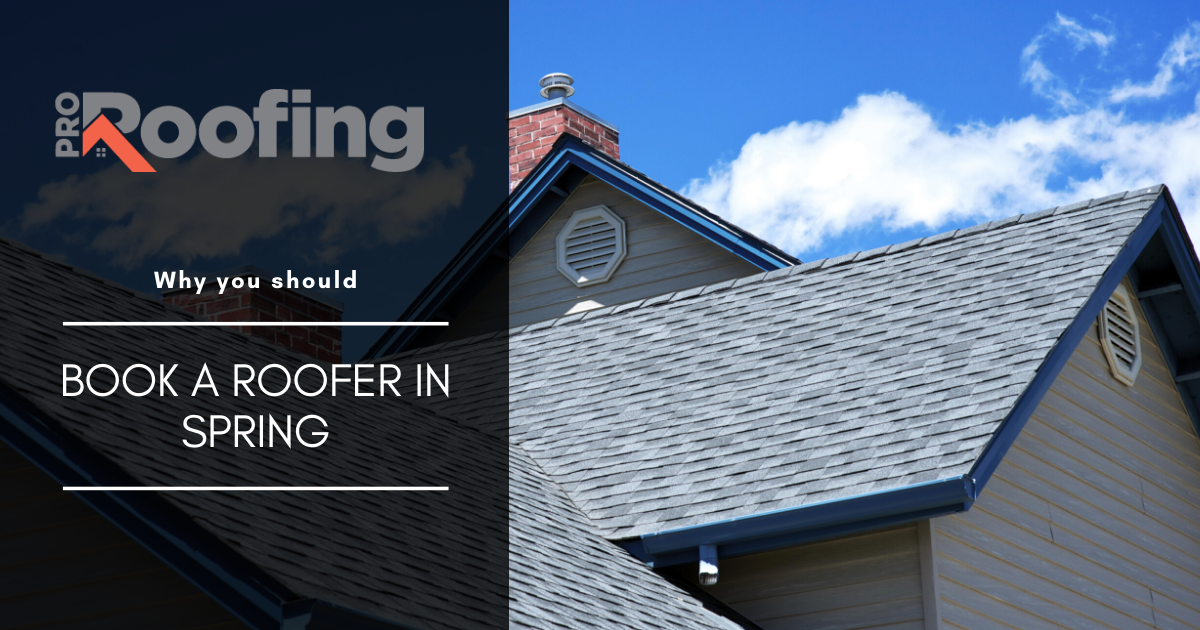 Spring is almost here, and this is when a lot of us start to turn our eyes towards our fun summer plans. This year, while you're planning campouts and vacations, and summer camps for the kids, take a look at your roof. Roofing, while it can be done in the wintertime, is something that is best done during the summer months. This means that most roofers are booked solid usually through until well past Labour Day weekend.
The earlier you book, the better. If you're among the earliest to book, the roofer's flexibility is still intact, meaning they might be able to accommodate you when you're not already busy. Waiting till midsummer to book a roofer can often mean an extended wait, sometimes leading into the next roofing season. Avoid that frustration by booking sooner than later.
Roofing manufacturers typically raise their prices twice a year: First in the spring, and again in the fall. Booking early in spring can often mean you miss that price hike, guaranteeing yourself the best price for the season. Pair this with the flexibility in your roofer's schedule, and you're building a winning combination.
The roof over you and your family's head is important, and having leaks, cracks, and holes in it can ruin a person's peace of mind. The sooner you book the appointment, the sooner the work can get done, which means more peace of mind for you and yours. This is especially important if the damage to your roof is significant.
Booking your roofer early in the year can allow for the perfect storm of convenience. The best price, at the best time, giving you the peace of mind you need and deserve. Does your roof need work? Book with us today!
Ready to book your roofer?
Contact us today!