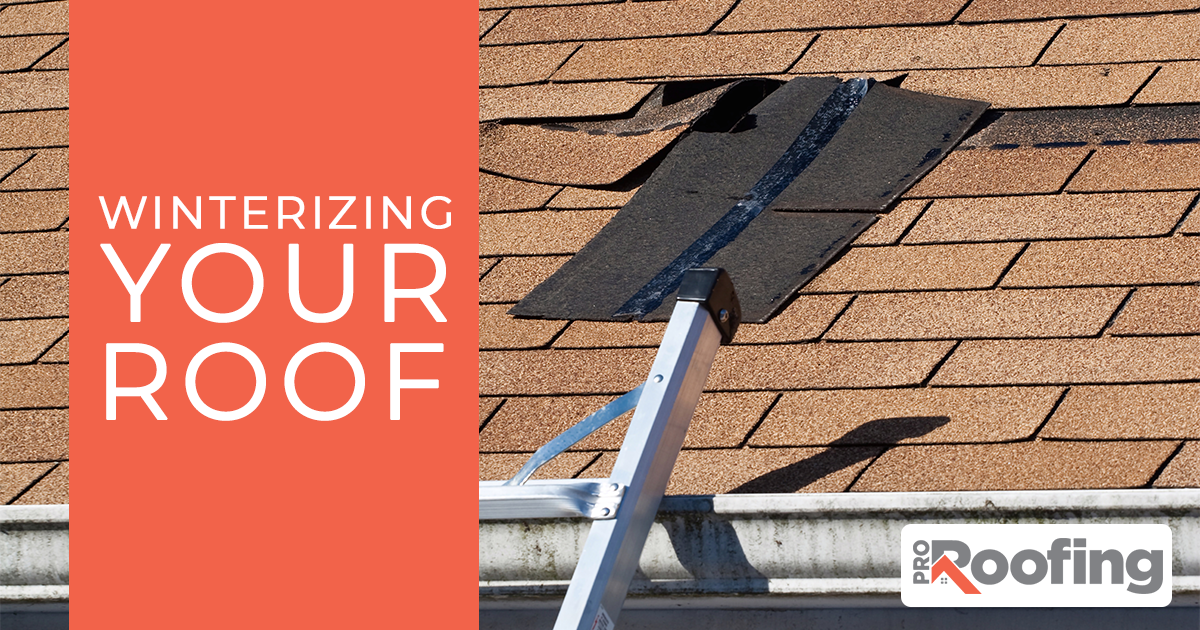 December is great; the holiday season is beginning, which means great times with our family and friends. One thing winter can mean is potential damage to your roof. Now, we will never suggest that you climb onto your roof, but here are a few things you can do safely to get your roof ready for winter.
Look for visible damage:
From the ground, and from as many vantage points as possible, check your roof for missing shingles, signs of rot, or discoloration. These are obvious signs that your roof needs work, and you need to call us to come to fix it. While a missing shingle might seem pretty minor right now, it can lead to real damage if left untreated.
Check Your Gutters
All autumn long you've been safely cleaning your gutters from the ground. Don't stop now. Dirty gutters can mean that ice and snow can't drain properly through your gutters, which can cause a backup and lead to ice dams. Ice dams can cause major damage to your roof.
Check Your Trees
The beauty and importance of trees cannot be overstated. That being said, a tree with branches leaning over your home can cause a LOT of trouble and damage to the roof of your home. Snow, wind, and ice can all cause branches to break, which in turn can cause damage to your roof.
Check for Inside Damage
Take a look inside at the ceiling of your attic or top floor. Wet spots and water damage are usually signs of damage to your roof. You want to get ahead of this as quickly as possible and let us know.
Ready to book your roofer?
Contact us today!